Your hip is responsible for much of the movement in your lower body. That being said, hip pain can make walking difficult and painful, which can significantly reduce your quality of life.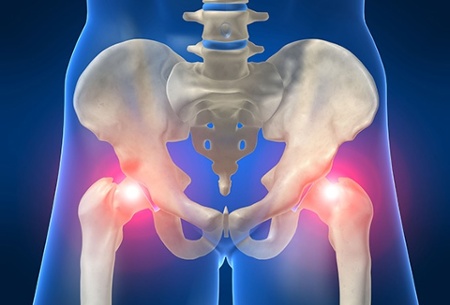 Hip pain could be caused by an injury, arthritis, or other conditions. However, the good news is that effective management of your hip pain can help restore your active lifestyle.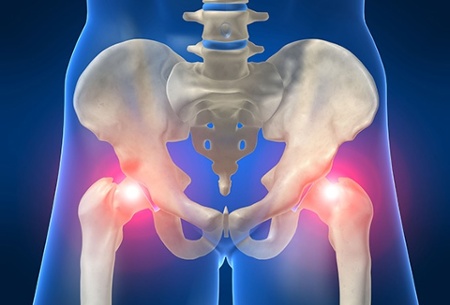 The professionals at NY Neurology Associates are dedicated to providing the best treatment for their patients. By understanding your unique situation, we will be able to create an effective treatment plan to help relieve your pain.
Schedule an appointment today for pain management at one of our offices in New York. Our specialists have the expertise to help you address your discomfort!
What Are the Causes of Hip Pain?
Common causes of hip pain may include injury, arthritis, and other problems. Some of the most frequent causes of this discomfort are listed below.
Arthritis: Hip arthritis is a common cause of long-term pain in the hip. The hip may develop several types of arthritis, including osteoarthritis, rheumatoid arthritis, and psoriatic arthritis. Along with pain, arthritis can also cause a level of swelling.
Injury: Hip injury may occur through trauma or overuse. Injury can affect any part of the hip joint, including the muscles, bones, tendons, and ligaments. Injuries to the hip may include the following:
Dislocated hip
Hip fractures
Labral tears
Hip strains
Snapping hip syndrome
Hip bursitis: There is a fluid-filled sac inside the hip socket called a bursa. When the bursa gets injured or irritated, bursitis can develop and cause pain in the hip.
Back problems: Hip pain can often be caused by problems in the back. This is called referred pain. The nerves for your hip travel through your spine. If these nerves become pinched or compressed elsewhere in the back, they can result in pain in the hip.
Knee pain: This pain will often affect your hip or vice versa and can be another type of referred pain.
Developmental dysplasia of the hip (DDH): This condition can affect babies. It can run in the family and occur when the baby has a breech delivery. If untreated, it can cause pain in the hip later in life.
Perthes disease: This rare condition can affect children between the ages of 6 and 10. It affects the blood supply to the thigh bone, causing the bone to break down and change shape. This can affect how the bone fits in the hip socket and cause hip joint pain.


When to See a Doctor About Your Hip Pain
If your hip pain continues past a few days, then call your healthcare provider to accurately diagnose the problem. You may have a hip injury or some kind of arthritis if you are experiencing persistent hip pain.
In some cases, you should call the doctor immediately. Below are some instances when immediate emergency contact should be made with your doctor.
You had a fall or injured your hip
You have severe pain and/or it is getting worse
Daily activities are too difficult, such as walking, climbing stairs, or leaning forward when sitting
The pain is also giving you a fever, or you've been losing weight


How Is Hip Pain Diagnosed?
Our physicians carry out several methods to diagnose your hip pain. A precise diagnosis of your hip pain is necessary in order to provide an accurate treatment plan.
First, you will be asked to relate your medical history and the symptoms of your hip pain. Our specialists will also conduct a physical exam to pinpoint the reason for your pain.
Medical tests may be performed to get an accurate diagnosis. The following medical tests may be used to diagnose your hip pain.
X-rays
MRI scans
Blood tests


Treatment for Hip Pain
Once we have an accurate understanding of your hip pain, our doctors can then provide several treatment options to help manage your discomfort. The following lists some of the treatments we offer at NY Neurology Associates:
Steroid injections
Nerve blocks
Spinal cord stimulation
Intrathecal pump therapy
Physical therapy
Hip replacement surgery
Pain medication


Contact NY Neurology Associates Today!
NY Neurology Associates is dedicated to providing the best treatment for our patients. By understanding your unique situation, we are able to create the proper treatment plan to help relieve your pain.
Schedule an appointment today for pain management at one of our offices in New York. Our doctors look forward to meeting you and helping you tackle your hip pain in the most effective way possible!