NY Neurology Associates
Neurologists & Pain Medicine located in Upper East Side, New York, NY & Upper West Side, New York, NY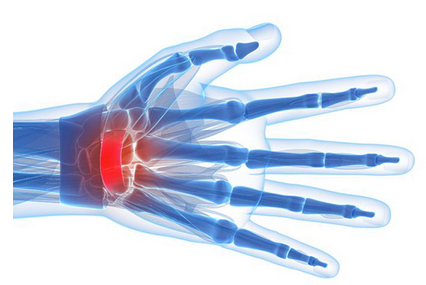 Diagnostic tests are essential in identifying the cause of neurological symptoms so they can be appropriately treated. New York Neurology Associates offers state-the-art nerve testing, including EMG, NCV and NCS testing for patients in the Downtown, Upper East Side and Upper West Side neighborhoods of New York City, and throughout Long Island, NY.
EMG Q&A
What are nerve studies and why are they performed?
Nerve studies are diagnostic evaluations of nerve activity used to identify and assess the extent of nerve damage and to guide therapy and treatment. They're also used to manage treatment of specific nerve or neuromuscular diseases and disorders like multiple sclerosis or myasthenia gravis.
What is an NCS?
NCS stands for nerve conduction studies, evaluations designed to assess the efficiency of the nerves in accurately transmitting signals from specific muscles to the brain. Nerve conduction studies are often performed to determine the cause of pain, numbness and other nerve-related symptoms and to assess the extent nerve damage in a specific area. To perform the study, electrodes are placed on the skin and used to monitor reaction times when the nerve is stimulated by tiny electrical impulses.
What is an EMG?
EMG stands for electromyelogram (or electromyogram), a test that's used to assess nerve or electrical activity in the muscles when they're at rest and when they're flexed or contracted. EMGs are used to help diagnose and treat spasms, numbness or weakness in the muscles and to determine the cause of those symptoms. EMGs can be conducted using electrodes placed on top of the skin or by placing a tiny needle probe directly into the muscle. Tiny currents transmitted through the probe help track electrical activity in the muscle fibers to determine if an issue related to a problem with the muscle tissue, with the nerves that control the muscle, or with the way the nerves and muscles interact.
What is an NCV?
NCV stands for nerve conduction velocity test, and it's used to measure or assess how well specific nerves are transmitting the tiny electrical impulses or nerve signals that help control muscle movements and other functions. NCVs typically are performed to help diagnose nerve damage and the extent of that damage and to evaluate certain diseases of the nerves or the muscles. During the test, tiny electrical impulses are transmitted to the nerves via special electrodes. Then the nerve "reaction times" are monitored and measured to determine how quickly and how far nerve signals are transmitted along the nerve pathway.
Accepted Health Insurance Plans
See our list of the insurances we accept. If you don't see yours, please call our office.
Words from our patients
"I really enjoy theses guys, they are great. I'm glad i found them when i did. There treatment has helped me a lot."

"Amazing experience this practice. No one was able to treat my migraines until I went to see Dr. Starkman. Highly recommend!"

" I would recommend this practice for anyone who needs pain management."

"Dr. Jadoo is very professional and friendly. I have a very serious neurological disease and she is very knowledgeable and honest about treatment options."

"Very Good Doctor! Dr. Jadoo was very nice, very professional and very helpful with my problem. I felt very comfortable with her and she explains things really well."

"Dr. Jadoo was very knowledgeable about my disease and was able to provide answers to all my questions. I would recommend her to anyone with a neuromuscular disorder."

"Excellent. Dr.Mohen restored my confidence in personalized patient-centered treatment.she was courteous, friendly and she is very in sync with current options.."

" Dr. Mohen has been thorough and inviting. She regularly keeps in contact with checking on my progress. Most importantly she has given me hope."

"Dr. Mohen took the time to listen to me and asked lots of questions so as to determine the proper diagnosis and treatment. She was welcoming, friendly & knowledgeable.."

"Dr. Saremsky did a great job of listening to our concerns, and interacted with our son in a pleasant and caring way."

"I felt so well listened to by Dr. Saremsky. He was kind, compassionate, and very good at explaining ASD. I would recommend him without reservations."

"I love Dr. Saremsky. I have two sons that see him and he is patient and thorough. I have sent many other families to see him and always receive a thank you."
Choose your preferred location